This is where game-changing building begins
R‑Class Exclusive Rebate
R‑Class Exclusive Rebate
First time users can try ROCKWOOL stone wool batts, and earn 10% money back.
R-CLASS BUILDER BENEFITS
Membership benefits that are in a class of their own
When you join the ROCKWOOL R‑Class Builder Program, we'll help you expand your building science knowledge, broaden your network, grow your business and earn money back from product rebates and incentives. Receive premium access to ROCKWOOL builder support on products and technical questions and even schedule jobsite visits. Get additional perks including access to our live R‑Class building science webinars and exclusive welcome kit.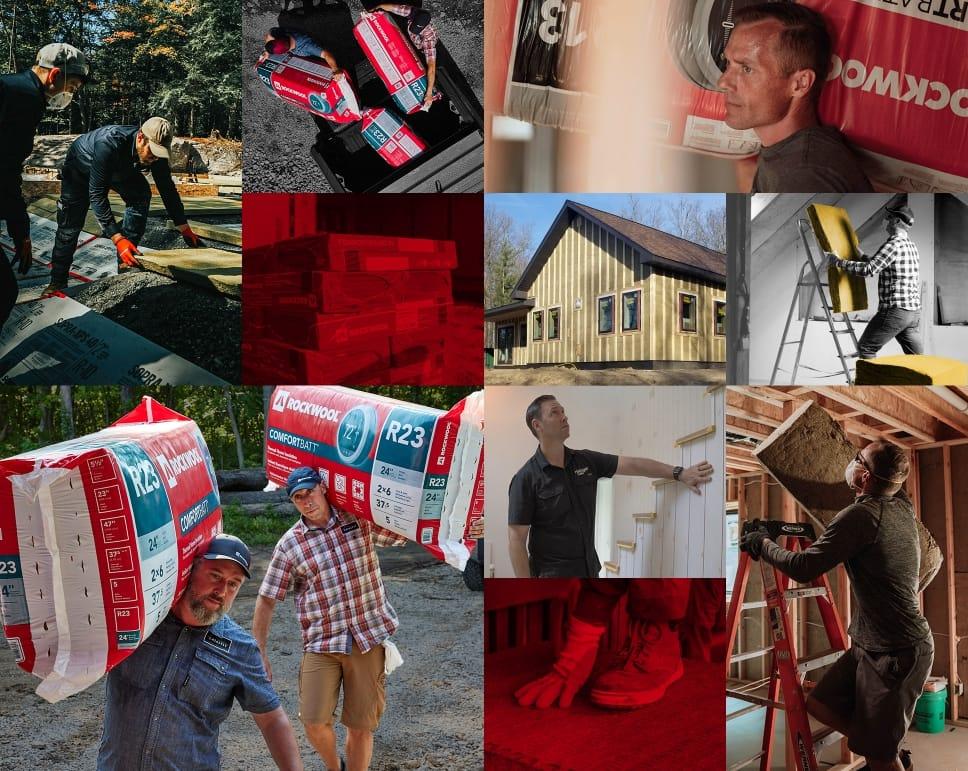 R-class community
Connect with our high-performance building community on our virtual R‑Class platforms and at in-person events in your region.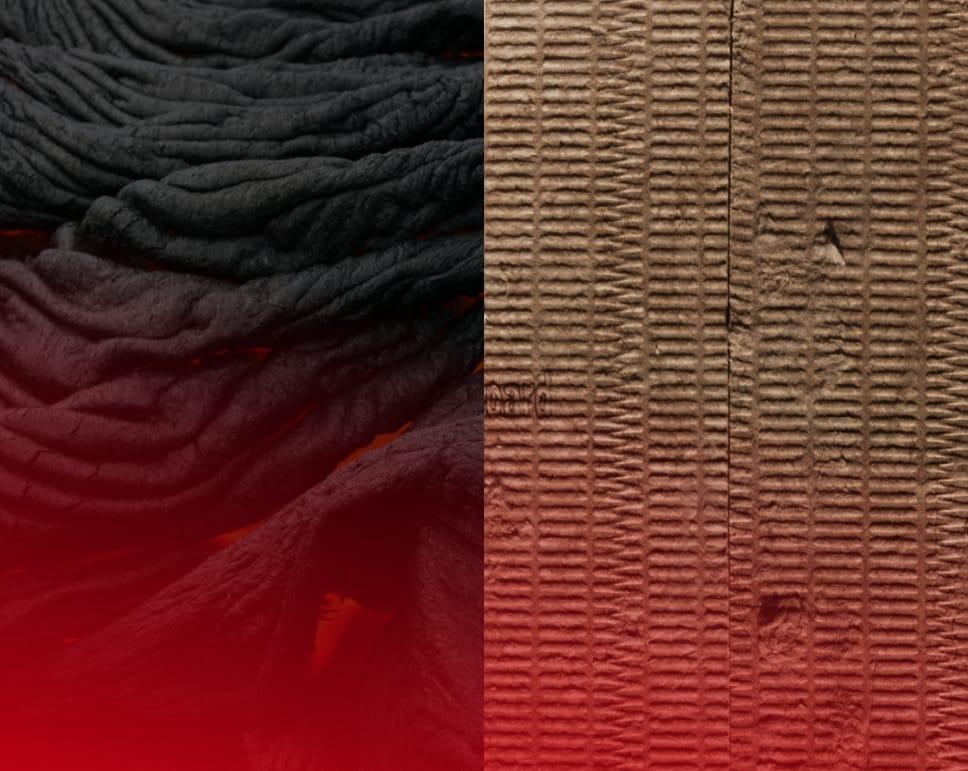 Products
What we're made of makes all the difference. Learn about the 7 strengths of stone.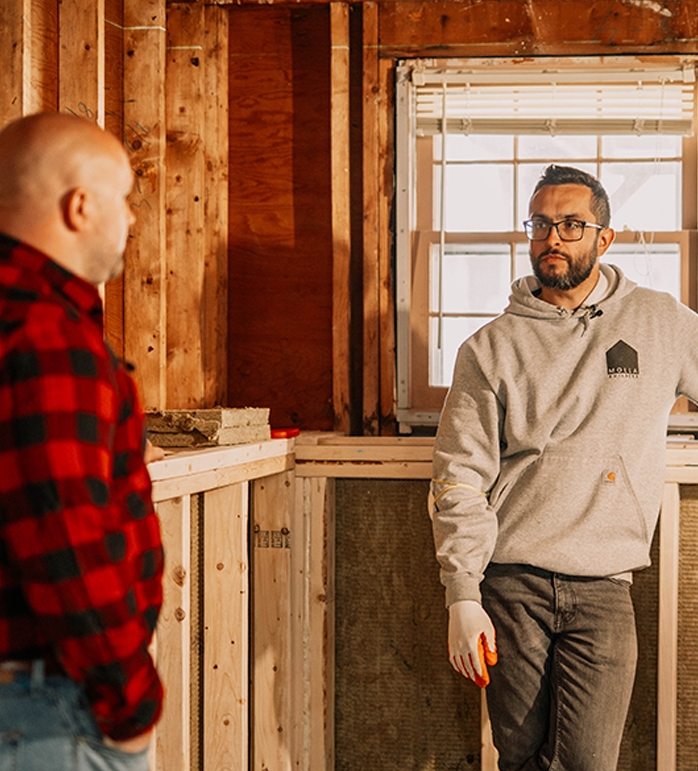 Support
Receive premium access to ROCKWOOL builder support on products and technical questions and even schedule jobsite visits.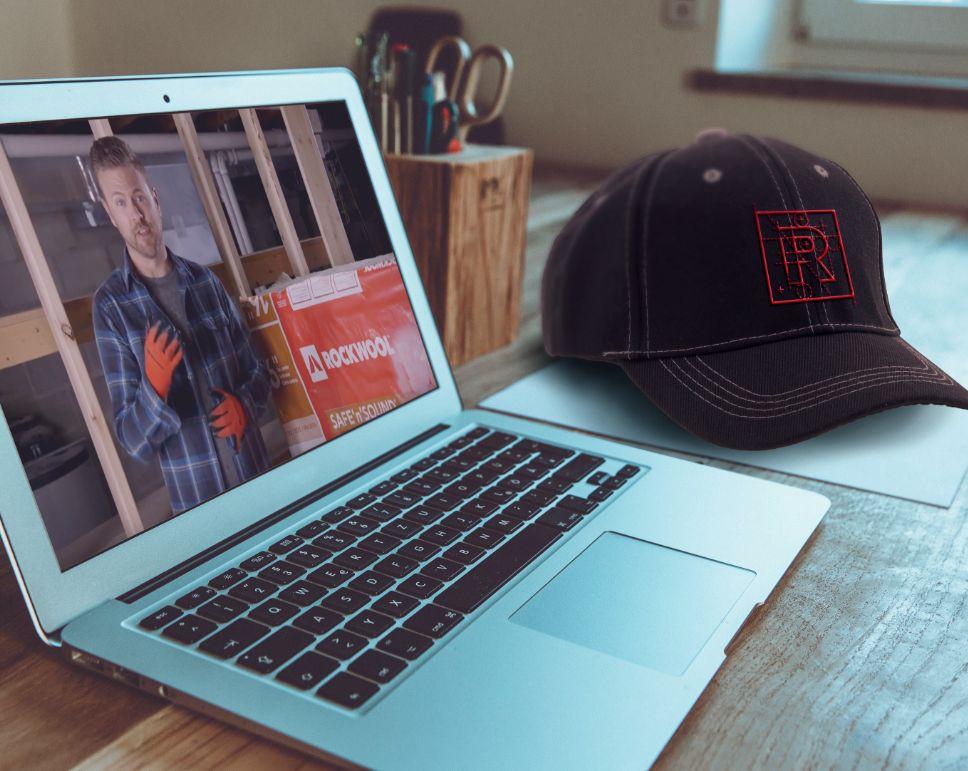 Education
Expand your building science knowledge through our live R‑Class webinars and training.
Better Building Blog
R‑Class members have access to exclusive content on ROCKWOOL's Better Building Blog. Get trusted advice and insights about high-performance building from industry experts. Not a member? Join for free to access all content and to connect with our building community.
Meet the R‑Class
Connect with our high-performance building community
ROCKWOOL Stone Wool Insulation Applications
Our thermal and acoustic stone wool insulation materials release the natural power of stone to provide fire resistance, water repellency and durability that sets the standard for high-performance building insulation everywhere.
Click on each product to learn where it's used in the home.
ROCKWOOL Safe'n'Sound®

Inside interior walls for added soundproofing and fire resilience, designed for a friction fit into the wall cavity.

Between floors, sized for dimensional lumber and I-joist construction to reduce sound transmission and improve fire performance.

ROCKWOOL Comfortbatt®

In attic and exterior wall assemblies to improve a home's energy efficiency. Featuring a unique flexible edge for an easy install.

ROCKWOOL Comfortboard® 80

On exterior walls and basements for increased thermal performance and fire resilience, this rigid board is used as continuous insulation.
Join the R‑Class
There's no better time to take your builds to the high-performance level. Join the ROCKWOOL R‑Class Builder Program today.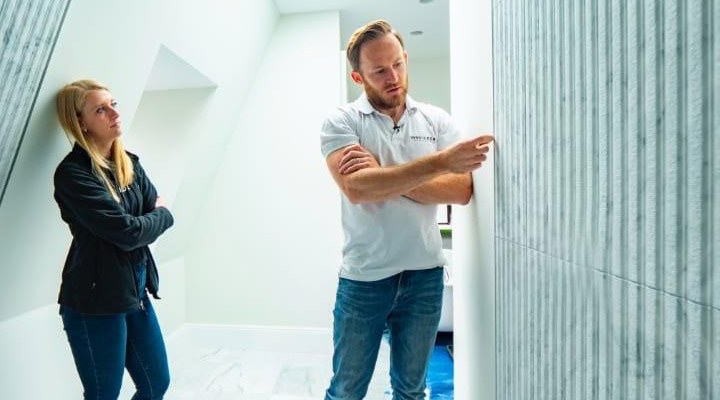 We constantly use ROCKWOOL insulation inside the cavity and the rigid insulation outside. We stand behind the product; we enjoy using it. We specify ROCKWOOL for our benefit and the project's benefit.
Nick Schiffer
NS Builders
PREMIUM SUPPORT
At ROCKWOOL, we're all about building your success. From product and installation basics to technical questions about code compliance and building science, our team of professionals offers premium support to the R‑Class.
Sales
You'll find our ROCKWOOL sales team on the road at jobsites just like yours, training and connecting directly with R‑Class builders. Reach out to the ROCKWOOL sales pro in your region to set up an in-person or virtual meeting to learn more about your build and where to find our products.
Technical Services
Whether you're new to ROCKWOOL stone wool and just have some basic questions or need a deeper dive into details that drive the performance of your builds, our technical service reps are here to become a new valued member of your team. Reach our experts by phone or email five days a week.
Building Science
Whether you need help with code compliance evaluations, dew point calculations or energy modeling, this team of building science experts is next-level. ROCKWOOL Building Science works with our more advanced builders to perfect the thermal efficiency and resiliency of each building design, reaching far beyond insulation.