This is where game-changing building begins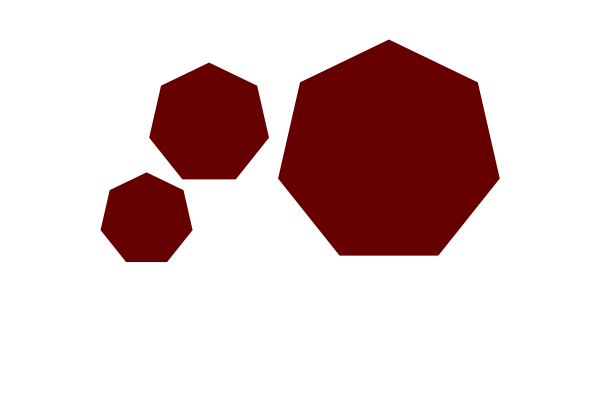 Enter our exclusive sweepstakes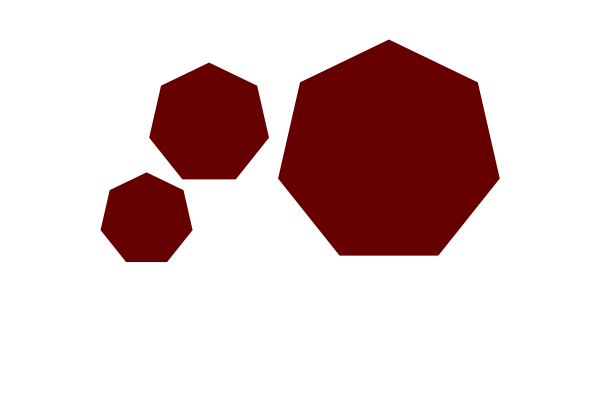 Enter our exclusive sweepstakes
Time to enter our Won & Done sweepstakes is limited! Enter today for a chance to win ROCKWOOL stone wool.
R-CLASS BUILDER BENEFITS
Membership benefits that are in a class of their own
When you join the ROCKWOOL R‑Class Builder Program, we'll help you expand your building science knowledge, broaden your network, grow your business and earn money back from product rebates and incentives. Receive premium access to ROCKWOOL builder support on products and technical questions and even schedule jobsite visits. Get additional perks including access to our live R‑Class building science webinars and exclusive welcome kit.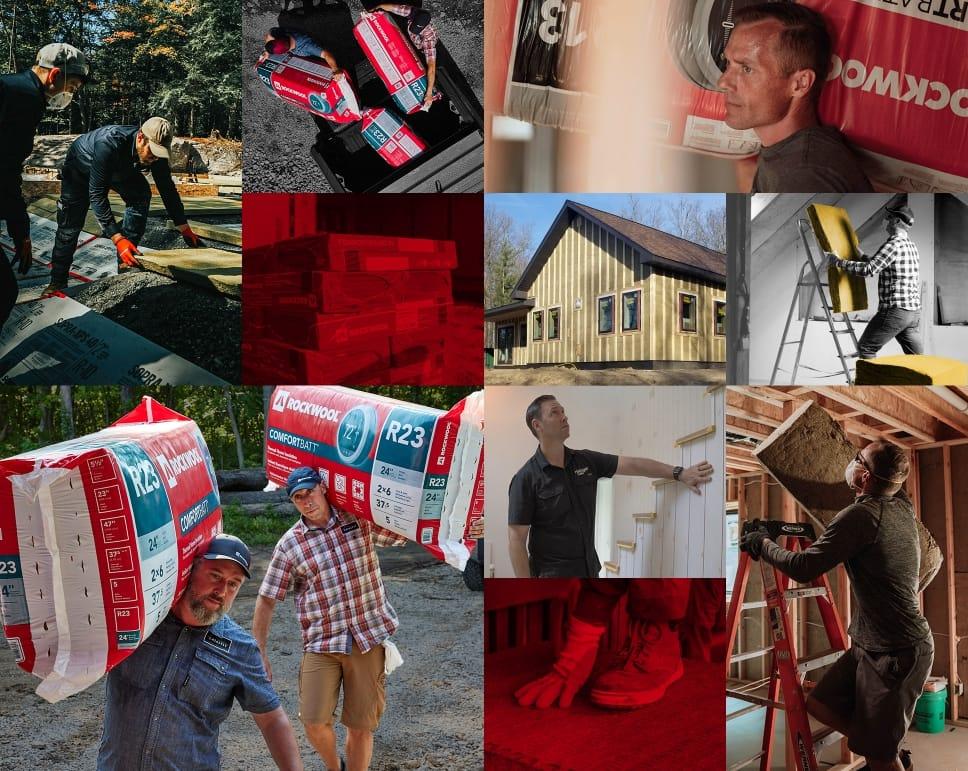 R-class community
Connect with our high-performance building community on our virtual R‑Class platforms and at in-person events in your region.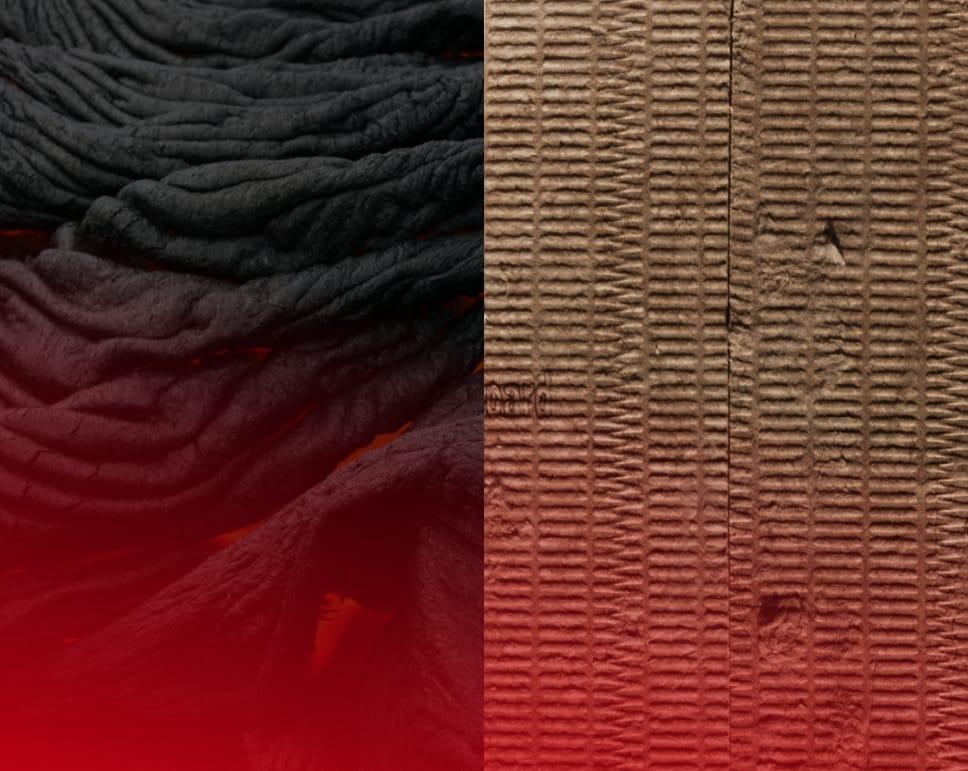 Products
What we're made of makes all the difference. Learn about the 7 strengths of stone.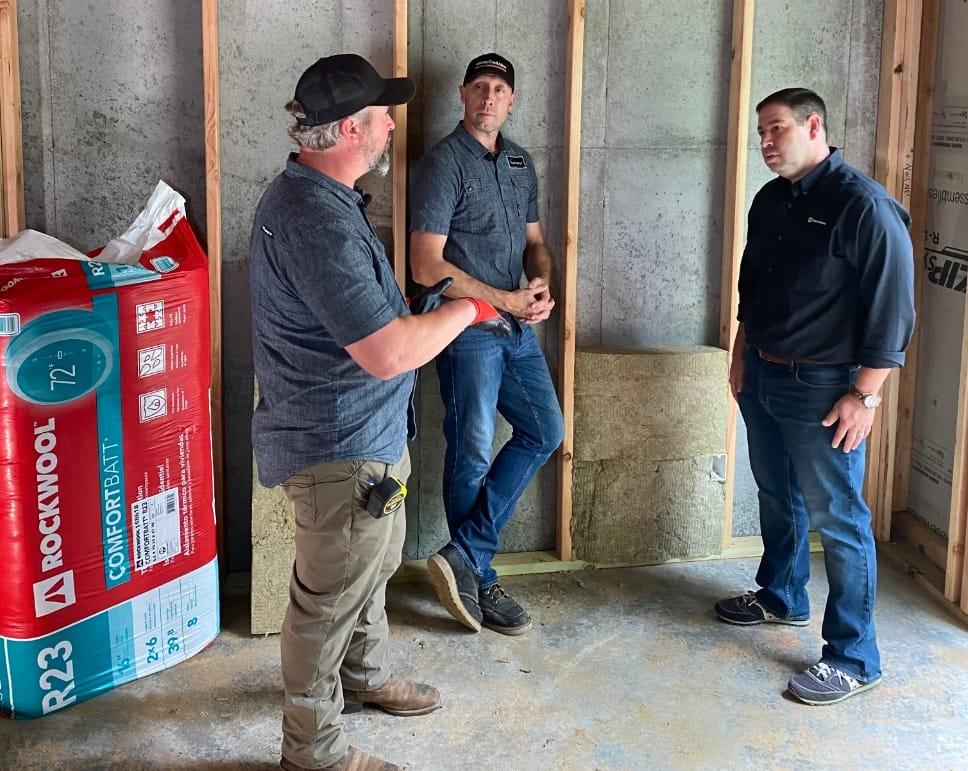 Support
Receive premium access to ROCKWOOL builder support on products and technical questions and even schedule jobsite visits.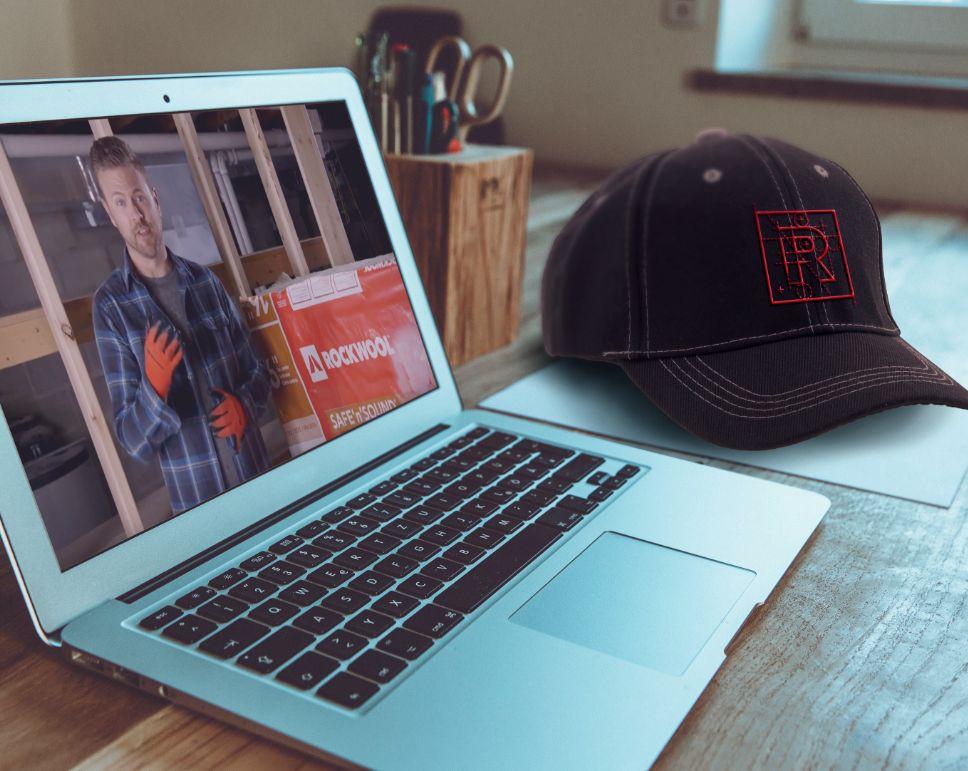 Education
Expand your building science knowledge through our live R‑Class webinars and training.
Better Building
On Demand
If you want to learn more about ROCKWOOL products or applications, our video library houses content to guide your next project. Gain insights from ROCKWOOL experts and get a firsthand look at building with performance in mind. Members enjoy access to exclusive video content. Not a member?
Join now for free.
View All Videos
The 7 Strengths of Stone
There is something truly remarkable about the natural power of stone. Each of our high-performance products combines the 7 strengths of stone with one ambitious goal: to minimize the human impact on our surroundings while maximizing safety and well-being for anyone who interacts with our products.

Thanks to the unique durability and recyclability of ROCKWOOL products, we can help our customers create more resilient buildings and cities that ultimately enrich modern living.
01 Fire resilience
Fire resilience
Provides an excellent fire barrier for enhanced safety and protection
Will not burn, develop smoke toxicity or promote the spread of flames
Withstands temperatures above 2,150° F / 1,177° C
02 Thermal properties
Thermal properties
Engineered to provide an optimal indoor climate and reduce airflow and heat flow
Allows moisture to pass through walls for healthy indoor environments
Results in heating and cooling savings
03 Acoustic capability
Acoustic capability
Helps absorb sound and reduces noise transmission
Enables increased productivity in the workplace
Keeps your home quiet and comfortable
04 Water repellency
Water repellency
Does not absorb moisture
Repels water and allows vapor to pass through
Performs at its best even with moisture present
05 Durability
Durability
Lasts more than 50 years
Withstands fire, water, moisture and compression
Has no loss of performance over time
Resists mold and mildew
06 Aesthetics
Aesthetics
Can be cut, bent or compressed without being damaged
Will carry the weight of a freight train
Is designed for individual applications to ensure the best performance
Fits in any space, preventing thermal bridges
07 Circularity
Circularity
Is 100% recyclable
Contains up to 50% recycled content
Last more than 50 years
Can be manufactured from secondary materials
Meet the R‑Class
Connect with our high-performance building community
ROCKWOOL Stone Wool Insulation Applications
Our thermal and acoustic stone wool insulation materials release the natural power of stone to provide fire resistance, water repellence and durability that sets the standard for high-performance building insulation everywhere.
Click on each product to learn where it's used in the home.
ROCKWOOL Safe'n'Sound®

Inside interior walls for added soundproofing and fire resilience, designed for a friction fit into the wall cavity.

Between floors, sized for dimensional lumber and I-joist construction to reduce sound transmission and improve fire performance.

ROCKWOOL Comfortbatt®

In attic and exterior wall assemblies to improve a home's energy efficiency. Featuring a unique flexible edge for an easy install.

ROCKWOOL Comfortboard® 80

On exterior walls and basements for increased thermal performance and fire resilience, this rigid board is used as continuous insulation.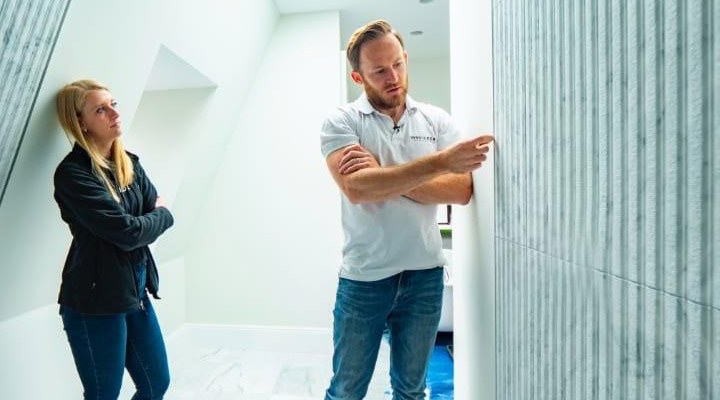 We constantly use ROCKWOOL insulation inside the cavity and the rigid insulation outside. We stand behind the product; we enjoy using it. We specify ROCKWOOL for our benefit and the project's benefit.
Nick Schiffer
NS Builders
Join the R‑Class
There's no better time to take your builds to the high-performance level. Join the ROCKWOOL R‑Class Builder Program today.
PREMIUM SUPPORT
At ROCKWOOL, we're all about building your success. From product and installation basics to technical questions about code compliance and building science, our team of professionals offers premium support to the R‑Class.
Sales
You'll find our ROCKWOOL sales team on the road at jobsites just like yours, training and connecting directly with R‑Class builders. Reach out to the ROCKWOOL sales pro in your region to set up an in-person or virtual meeting to learn more about your build and where to find our products.
Technical Services
Whether you're new to ROCKWOOL stone wool and just have some basic questions or need a deeper dive into details that drive the performance of your builds, our technical service reps are here to become a new valued member of your team. Reach our experts by phone or email five days a week.
Building Science
Whether you need help with code compliance evaluations, dew point calculations or energy modeling, this team of building science experts is next-level. ROCKWOOL Building Science works with our more advanced builders to perfect the thermal efficiency and resiliency of each building design, reaching far beyond insulation.