From virtual building science webinars to in-person connections with residential building experts, the ROCKWOOL R‑Class™ Builder Program is our premium partnership for builders who want more. By joining the R‑Class, you also receive access to ROCKWOOL builder support on products, technical questions and even scheduled jobsite visits.

And we reward our R‑Class members for their commitment to using ROCKWOOL. Through the R‑Class rebate program, purchasing ROCKWOOL insulation for your residential building projects can put money back in your pocket — along with a wide range of additional benefits based on the quantity of ROCKWOOL insulation purchased.
There are two things that separate R‑Class builders from other builders in our market: fine craftsmanship and building science.
– Matt Risinger, Risinger Build and The Build Show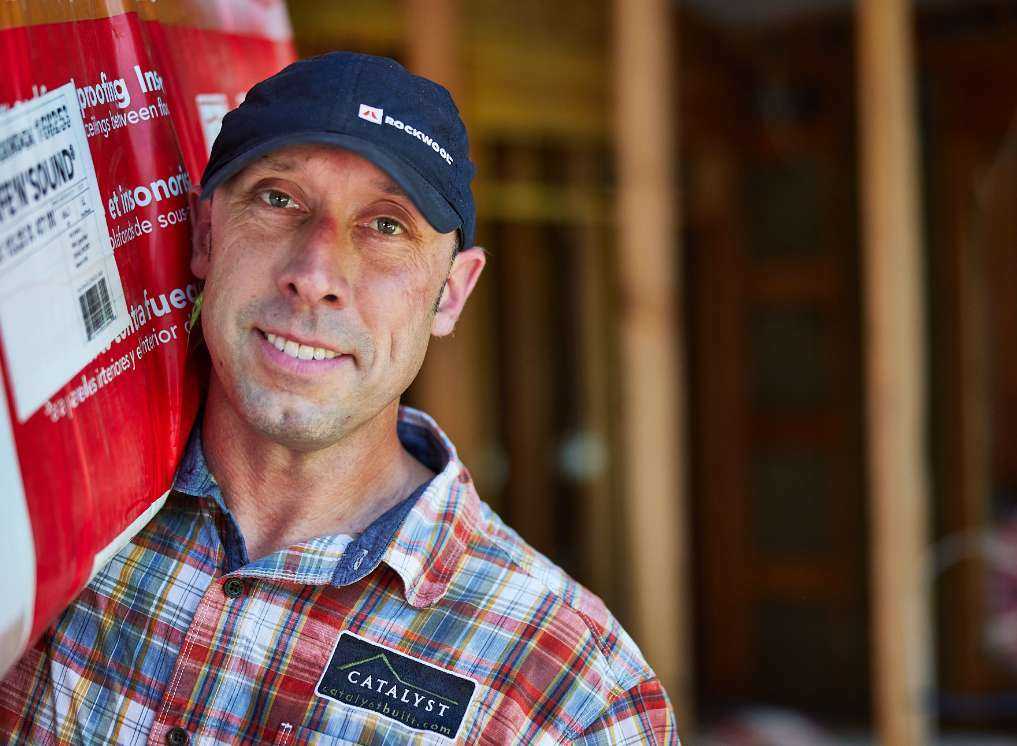 Travis Brungardt is co-owner of Catalyst Construction and an R‑Class Pro.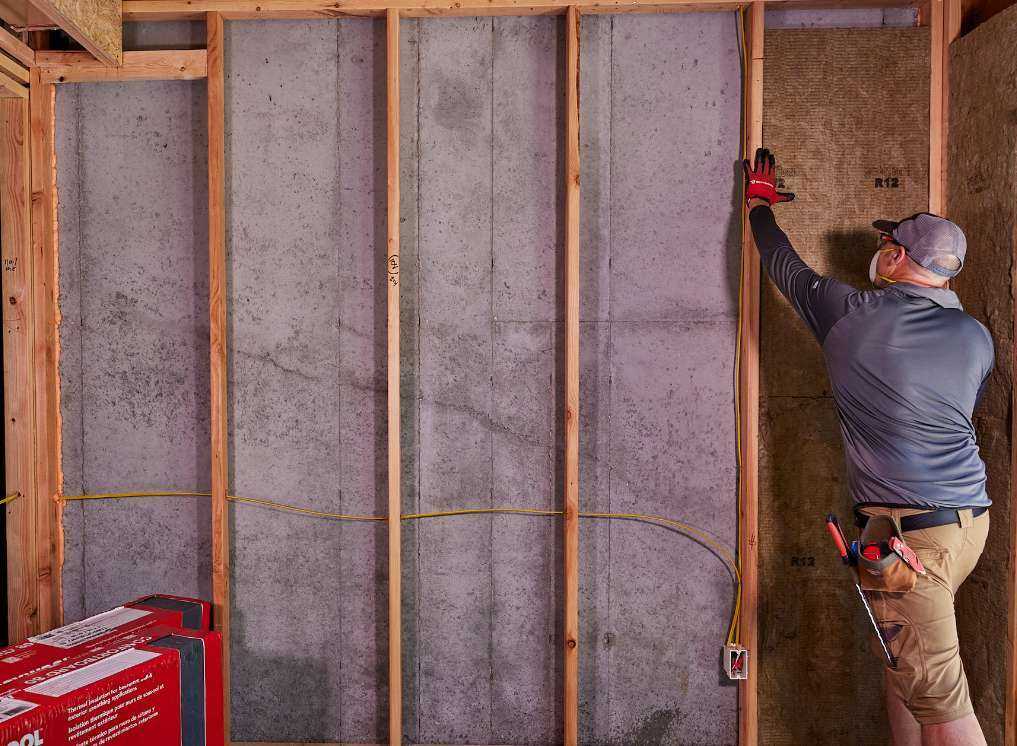 Comfortboard 80 increases the effective thermal performance of the building envelope.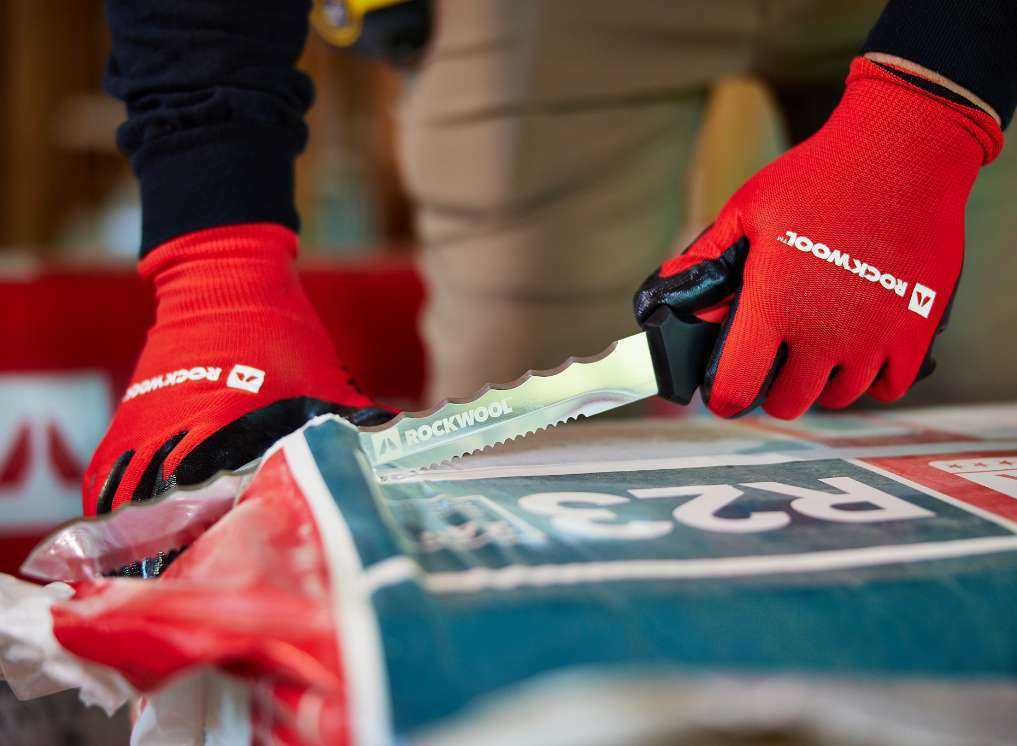 The ROCKWOOL saber is the ideal tool for cutting stone wool insulation.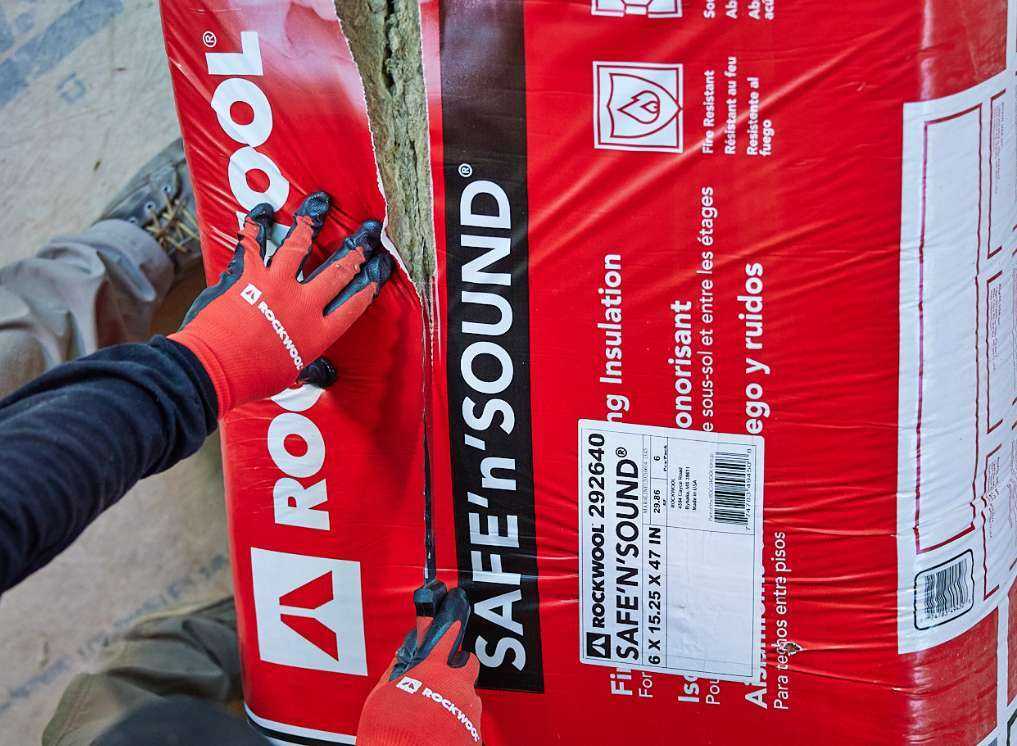 Safe'n'Sound is an innovative, high-density insulation designed to absorb sound.
Insulation That Performs
ROCKWOOL stone wool has unique benefits as an insulation solution, providing not only strong thermal value but also natural fire resistance, water repellency, dimensional stability, durability and long-term sustainability.
Our three residential products — Comfortboard 80 rigid board insulation, Comfortbatt thermal batt insulation and Safe'n'Sound acoustic batt insulation — are essential parts of any high-performance home.
ROCKWOOL Comfortboard® 80 provides a continuous layer of insulation, reducing thermal bridging and increasing the effective thermal performance of the building envelope with an R-value of 4.2 per inch. Typical applications include:
Exterior wall thermal insulation
Basement continuous insulation
Exterior perimeter insulation around the foundation
Under flat concrete slabs
Cathedral ceilings
ROCKWOOL Comforbatt® features a unique flexible edge that allows for easy installation and helps prevent overcompression to maintain its R-value. Simply insert, compress and release the batt in between the studs for a snug and complete fit. Typical applications include:
Exterior wood- and steel-framed walls
Exposed floors and crawl spaces
Attics and cathedral ceilings
Basement walls between studs
ROCKWOOL Safe'n'Sound® provides an innovative, high-density insulation that's specifically designed to absorb sound and help prevent noise from traveling between rooms. Unlike thermal insulation, it's used for soundproofing interior walls and ceilings between rooms and floors. Typical applications include:
Bedrooms
Bathrooms
Home offices
Home theater rooms
Basements
Furnace/laundry rooms
ROCKWOOL Stone Wool Insulation Applications
Our thermal and acoustic stone wool insulation materials release the natural power of stone to provide fire resistance, water repellency and durability that sets the standard for high-performance building insulation everywhere.
Click on each product to learn where it's used in the home.
ROCKWOOL Safe'n'Sound®

Inside interior walls for added soundproofing and fire resilience, designed for a friction fit into the wall cavity.

Between floors, sized for dimensional lumber and I-joist construction to reduce sound transmission and improve fire performance.

ROCKWOOL Comfortbatt®

In attic and exterior wall assemblies to improve a home's energy efficiency. Featuring a unique flexible edge for an easy install.

ROCKWOOL Comfortboard® 80

On exterior walls and basements for increased thermal performance and fire resilience, this rigid board is used as continuous insulation.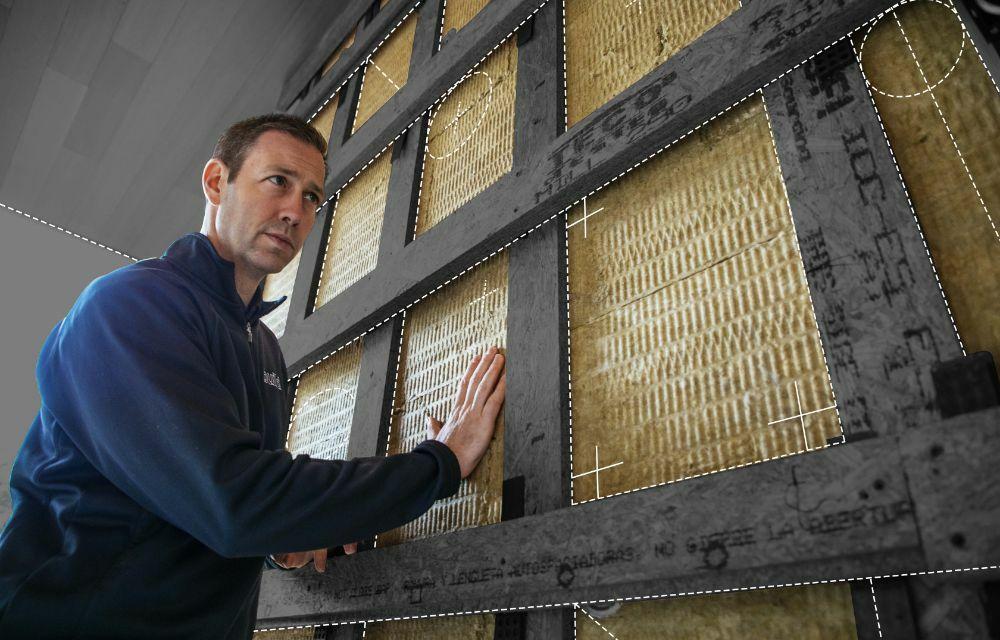 WHY MATT RISINGER USED ROCKWOOL IN HIS HOME
So, why is ROCKWOOL stone wool insulation the right solution for your next project? We asked residential building expert Matt Risinger for the answer to that question, and he gave us seven reasons he used ROCKWOOL to insulate his own house.
"Fire resistance is a big reason I like ROCKWOOL," Matt says. "But one of the things I also like about it is that it's relatively straightforward to install. When you are working with it, you don't need a lot of PPE — typically you're going to wear long sleeves, gloves and a dust mask. And it's easy to install with just one main piece of equipment — a long, serrated knife for cutting pieces to friction fit.
"That's in comparison to a lot of other insulation products: When you think about the guys using spray foam in a house — you have a giant rig, you have hoses, you have respirators and you have off-gassing to deal with."
In addition to ease of use, Matt highlights other benefits to installing ROCKWOOL, including the usefulness of product labeling, the vapor-open nature of the product and its water repellency.
He's also a big fan of how much sound control Safe'n'Sound insulation provides for a house.
"This product absolutely absorbs sounds. In fact, I actually built my studio with this … so that it would give us that noise abatement," he adds.
For more great insights from building pros like Matt and the ability to get cash rebates for using ROCKWOOL stone wool insulation in your future home builds, join the R‑Class today!